Sounds a little like the title of an old Gold Medal paperback, doesn't it?
So next Monday is my birthday. The fact that I was born on Halloween explains a lot, doesn't it? So, I saw my Mom, and she gave me part of my birthday present: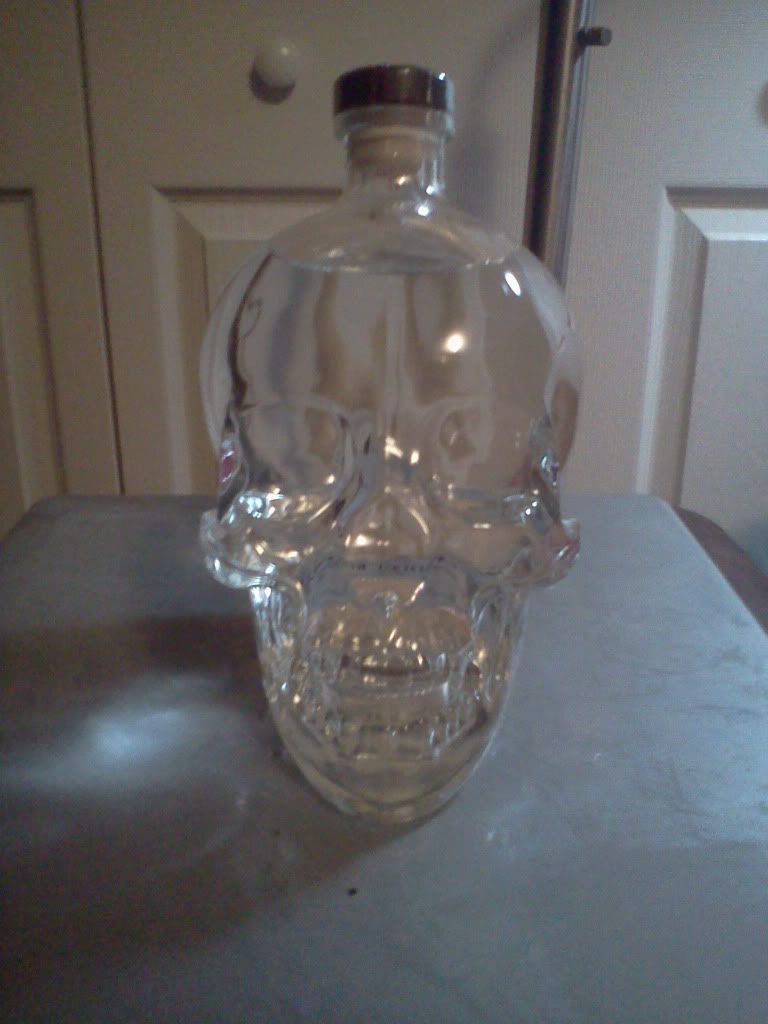 That's the 1.75 liter size of Crystal Head Vodka, and yes, it is a life size crystal skull. This is an incredibly cool present, although the thought of my mother, a teetotalling Southern Baptist, shopping for booze at the commissary gives me the giggles. Obviously, she went out of town to do it.
.